Diet
Nutrishment is the basis of health
Setting up your diet you should definitely make amendment for the great risk of getting infected, therefore it is important to:
avoid food products that can cause the development of pathogenic viruses and bacteria, namely: artificial sugar, wheat flour, milk, highly processed food, pasteurized products
try not to eat products containing allergens, for example: milk products (except for sour milk, butter and buttermilk), sweets, muesli – scientists discovered that after five days of keeping it at a temperature of 28 degrees it conatains dangerous toxins
eating balanced acid-alkaline food products
During every treatment, things you eat always matter. A balanced diet helps to neutralise the bad smell from your mouth, improve the development of your microflora and treat many diseases of the digestive system.
All year long it is important to eat lots of pickled products like sauerkraut served with some carrot or onion.
Don't forget about beetroots and horseradish, beetroot soup with a little garlic, chicken soup rich in some carrot, parsley, onion, leek and other vegetables. All these soups improve the functions of the bowels and the entire body.
This kind of food enhances anti-parasite treatment and improve the development of the proper flora in the bowels. It creates the right environment, which is the basis of the immunity system. It also helps neutralise unfriendly bacteria and bugs.
Find out more about eating in accordance with your blood group
Diet in accordance with the blood group – soon !
FOOD PRODUCTS THAT YOU CAN EAT
During the treatment, it is highly recommended to eat products that are meant for the specific blood group
RECOMMENDED PRODUCTS
MILK PRODUCTS
It refers to all natural milk products, like: yoghurt, sour milk, cheese, dairy, cream. They can even contain fat but no sugar or fruit.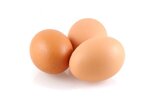 EGGS
They are easily digestable just like the milk products.
BEVERAGES
Remember to drink about 3 litres of still mineral water daily. However it may be substituted with high-quality green tea, red Pu-Erh or vegetable juice made right before drinking. Beetroots, which are rich in L-Glutamine, also have a good influence on the bowels.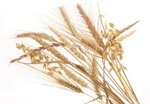 CROPS
All crop grains except wheat, full-grain flour and groats, buckwheat, oat, rye and millet cereal, oat and wheat bran, spelt, amaranthus, peruvian rice (only).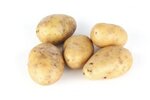 POTATOES AND POTATO PRODUCTS
Potatoes are good providing that you do not eat frozen products from supermakets like frozen chips. It doesn't refer to potatoe pancakes if they contain flour.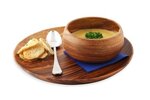 SOUP AND SAUCE
Pure vegetable soup, mustard, mayonnaise, apple vinegar, instant cacao without sugar.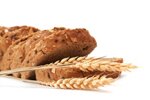 BREAD
Wholemeal bread made from sour dough, full grain bread, gingerbread and full grain biscuits without honey or sugar.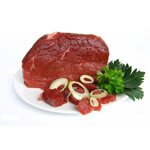 MEAT AND MEAT PRODUCTS
Veal, beef, lamb, poultry, rabbit, game. The meat consumption must be restricted to twice a week. The meat should be boiled, fried or stewed in small amount. Beef, mutton, rabbit or turkey should be fine for dinner however avoid veal because of its acidity. The meat shouldn't be covered with any crumbs or thickened with white flour. For a change you can have 10 dkg of walnuts that provide proteins for a day or 12 dkg of some leguminous plants.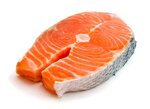 FISH AND SEAFOOD
All kinds of fish, tinned in oil or own sauce.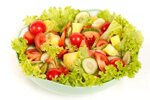 SALADS
Almost all vegatables are healthy, especially: the onion, garlic, Brussels sprouts, shallot, courgette, cucamber, beetroot, cabbage, kale, carrot, broccoli, fennel, cauliflower, parsley, leek, radish, tomato, cress, lettuce, selery, spinach, kohlrabi, aspargus, chives, string-bean, red and white bean, pea, chickpea and lentil.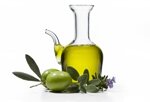 FAT AND OIL
Use only rape oil or butter for frying. Olive oil is best for salads and use only natural butter for spreading. Try to avoid margarine.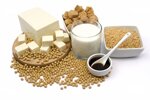 SOYA
Soya grains, flour, milk, beverages, crushed soya, soya cream and tofu (all without sugar)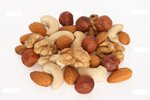 SEEDS AND NUTS
All types of nuts, sesame, sunflower and pumpkin seeds, coconut milk without sugar.
FOOD PRODUCTS THAT YOU SHOULD AVOID
All kinds of sweet products (sweets, cakes etc.) should be eliminated as sugar and white flour contribute to the development of dangerous bacteria and viruses. Fruit – healthy as they are – still contain sugar known as fructose that is not good for individuals ill with mycosis. That is why you should stop eating fruit for 2 – 4 weeks.
Although wheat germs are commonly considered to be healthy they can cause fungus and therefore should be even forbidden. You must not drink any alcohol during the diet as well. Remember also not to eat any cakes, sweets, biscuits, honey, fruit or any products conatining sugar.
FORBIDDEN PRODUCTS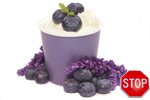 MILK PRODUCTS
All milk products that contain sugar or fruit, for example: yoghurt, vanillia cheese, milk beverages, ice-cream, pudding and sorbet.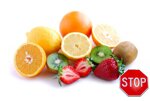 FRUIT
All kinds of fruit are forbidden and there are no exceptions – just none! It applies also to the dry fruit, jam, jelly, fruit deserts, pudding and fruit yoghurt.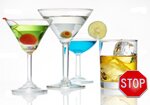 BEVERAGES
Simply all alcoholic beverages, like: beer, wine, vodka, liqueur and cappucino coffee and sweet beverages.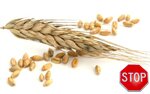 CROPS AND CEREALS
Flour made from wheat or rye, wheat groats like cus-cus, crisps, all kinds of rice, muesli containing fruit, pasta and starch that can be found in instant soup or pudding.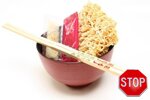 SOUP AND SAUCE
All kind of pre-made sauce in jars or packigings, instant soup, ketchup soya sauce.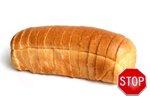 BREAD
White and toast bread, all bread rolls (even from full grain), ciabatta bread, rusks, biscuits, cakes salty sticks and grissini.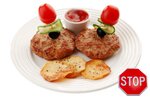 MEAT AND MEAT PRODUCTS
Breaded meat chops, minced meat cutlets and beef.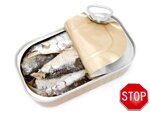 FISH AND SEAFOOD
Tinned fish, breaded fish filets, deep fried fish and fish marinade.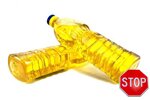 FAT
Coconut fat, sunflower and soya oil, lard.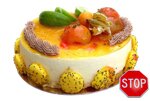 SOYA
Sweet soya cream, beverages and deserts, soya pasta.
DIET AFTER THE TREATMENT
•    you can start eating fruit again
•    you can eat wholemeal flour products
•    lots of vegetables
•    no sugar in any form
•    no white flour products
•    occasionally, a piece of chocolate and a glass of  wine